The 2011 SFFAS kicked off with a celebration of the 30th Annivesary of the SFFAS and the 150th anniversary of Gump's at the Designers Circle Pre-Preview Reception. For the first "Hidden Treasure" of the show, one lucky person got a piece of cake with an edible pearl and won a gift of Gump's "Baroque Pearl" scent. Everyone got to enjoy this first look at the many treasures on view at the show.
Suzanne Tucker, Chair of the Designers Circle and Designers Circle Sponsors Carmen Roberson of Gump's and Kate Bolick of Veranda with the Happy Anniversary cake for the show's 30th and Gump's 150th
Thank you to Popsugar, The Peak of Chic, and the FAMSF for helping spread the word about The San Francisco Fall Antiques Show.
Check out these great online articles below. See you at the Preview Party tomorrow night!
______________________________________________________________
POPSUGAR- San Francisco
Million Dollar Decorator Jeffrey Alan Marks Shares His Tips on Shopping the San Francisco Fall Antiques Show
Next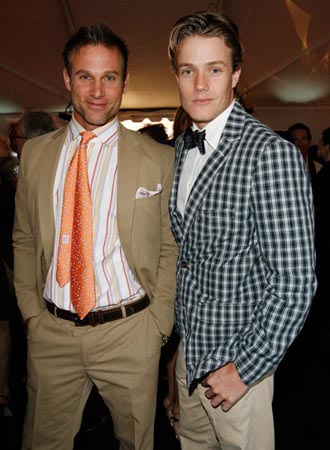 The San Francisco Fall Antiques Show celebrates its 30th anniversary this Thursday through Saturday at the Festival Pavilion at Fort Mason! This year, more than 60 new and returning dealers from across the US and Europe will present thousands of decorative and fine art objects, including furniture, silver, ceramics, glass, jewelry, rugs, textiles, paintings, prints, and photographs in a range of styles.
________________________________________________


I'm heading out to San Francisco today to see my sister and attend the Antiques Show. Hoping to get a little bit of R&R, I'm going to take a break from blogging until next week. And if this trip is like previous ones, I might end up buying so many secondhand books that I'll have to ship them home. If only Atlanta had used bookstores like those in San Francisco.

See you next week!
________________________________________
Finding Hidden Treasures at the San Francisco Fall Antiques Show